Fast Fix Web Design has now released a total of 6 One Click to Install Pre-built Elementor Websites. There is an eCommerce Online Shop, a Personal Services, a Health Care, a Consulting and Law Firm pre-built website. All are ready for purchase and use. The websites are built with several different free themes, GeneratePress, Influential Lite, Emotions Lite, Morphology Lite, and Longevity. Each of the free themes has specific advantages for the particular pre-built website and all are top quality themes vetted by thousands of current users. 
The theme websites all come with Elementor and the Once Click Install plugin. The eCommerce site comes with the WooCommerce plugins.  Since the header and footer are separate templates in the way that WordPress assembles pages, it is easier for the novice users to use themes that offer point and click Customizer options and widgets that to use Elementor. 
Fast Fix Uses PayPal for insuring that all purchase payments are secure.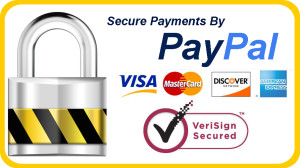 Check out all of the websites at $49 1 Click Installation Elementor WordPress Websites.